Welcome to Sage Wealth Solutions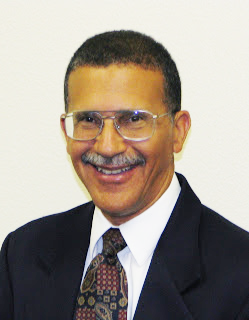 Sage Wealth Solutions is dedicated to helping families and individuals, whether business owners or employees, Create, Cultivate, and Conserve Wealth in a tax-efficient manner in order to seize economic opportunities when they arise, as well as meet the inevitable challenges that will occur along the financial journey through life. Many people may be losing money, unknowingly and unnecessarily, when they encounter financial choices such as how best to pay for their homes, fund retirement, minimize taxes, fund college education, and fund major capital purchases such as cars or business equipment. One area that often gets less attention than it deserves is cash flow management. Recent studies have shown that, on average, Americans save about 4% or their annual income, and live off the other 96%. Yet their planning focuses on how to get the best return on that 4% saved. We believe that, in addition to working on their investment returns, we can enhance people's financial success by helping them be more efficient with the 96% they are spending. Take the example of a family that has $100,000 annual income, and saves 4%, or $4,000. If their investment return changes from 7% to 8%, their account grows by $320 instead of $280. On the other hand, if, in working together, we can improve efficiency and reduce their expenses by just 1%, they improve their financial position by $960--a three-fold improvement over their increased investment return! Rather than focusing on what to do only with the 4% savings, we prefer to look at what happens to 100% of the dollars earned, to search for efficiencies that may free up more dollars that can be invested. Maintaining access to a growing pool of capital allows people to reduce financial stress, and benefit from opportunities that arise for those who are prepared. There are many financial strategies involving cash flow management, tax planning, insurance and investments that can assist people in meeting their long-term financial objectives. Ralph Williams, CFP® is a Registered Representative and Investment Advisor Representative with Centaurus Financial, Inc., a Registered Broker/Dealer, Registered Investment Advisor. Member of FINRA & SIPC.
Ralph has a special passion for helping families plan for college for their children. This encompasses helping students identify their passions, which lead to potential careers; finding the "right fit colleges" and majors leading to those careers; and helping families navigate the ever-increasingly complex financial aid process to land the best financial aid offers. This is not about how to fill in financial aid forms, but how to plan your finances so that what goes on the forms will give you the best advantage. In addition to specialized training in this field, he experienced the challenge of having his daughter go through high school during the "Great Recession," when college savings accounts were decimated. One message is that you cannot start too early to save for college. Another message is that there are only two ways to pay for college: using your money, and using other people's money. Ralph is trained in using many tax strategies and cash flow management techniques to ease the drain on family finances. If, as your student gets into high school and you find your savings have not kept up with rising college costs, he offers hope and guidance to finding the right college at the right price for your family. Please click on College Planning.
Another area that can impede progress toward building wealth is non-deductible interest on debt, which diverts dollars away from saving adequately for future desires. When you transform interest paid into interest earned, you take a giant step forward in building a solid financial future. Ralph is a representative of Worth Unlimited (TM), which focuses on finding the fastest route to zero debt-including mortgages, student loans, credit cards- for each client. See Transforming Debt into Wealth. This will transfer you away from Sage Wealth Solutions to another website for Worth Unlimited (TM). Though Ralph is an independent contractor to both Worth Unlimited and Centaurus Financial, Inc., there is no business affiliation between Centaurus Financial, Inc and Worth Unlimited. They are unrelated business entities that enable Sage Wealth Solutions and Ralph Williams, CFP® to help clients build wealth while eliminating debt.